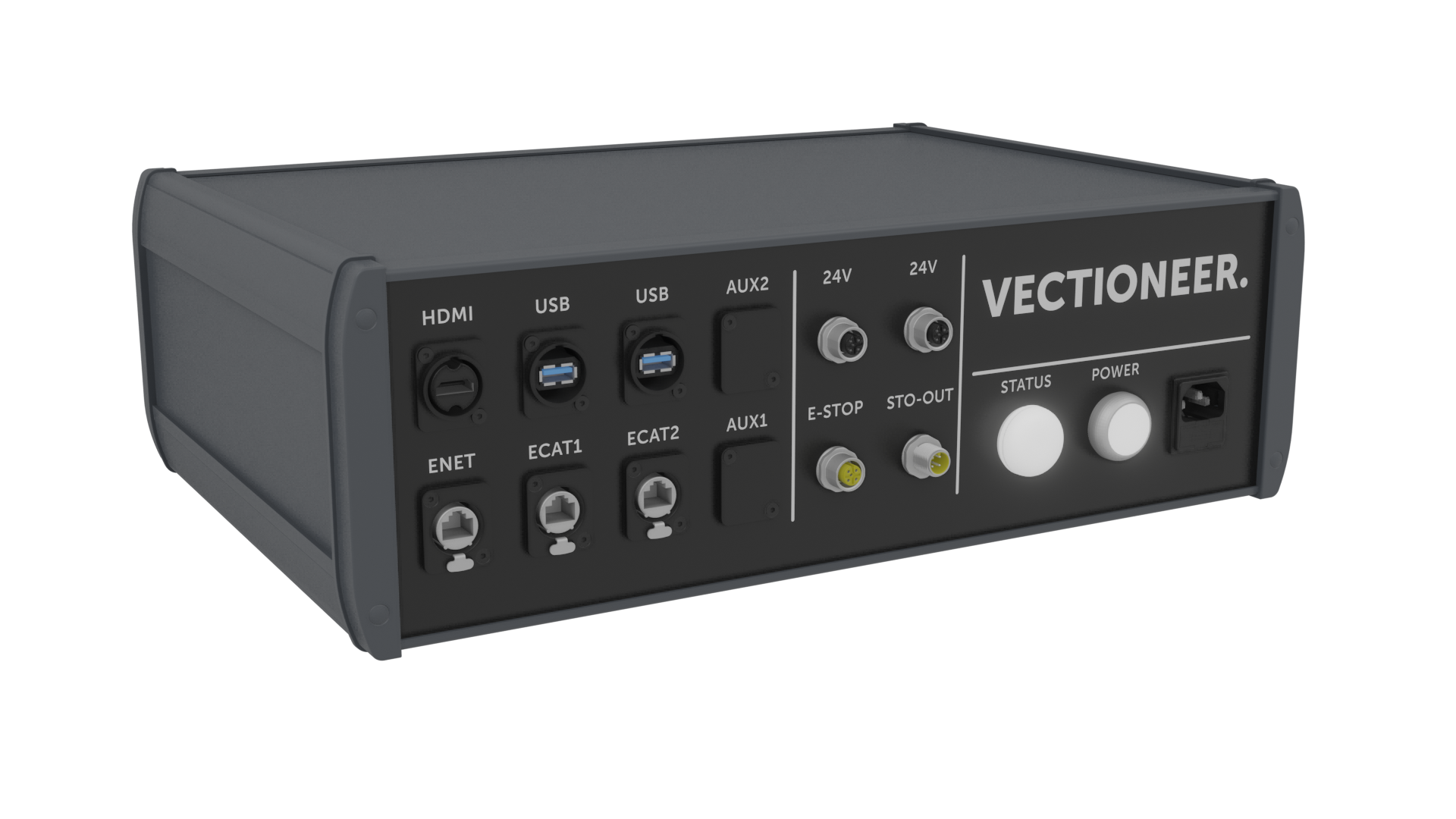 In 2019 Vectioneer received a Delta robot booth to demonstrate pick an place applications. This booth was outfitted with its own controls, so Vectioneer "hijacked" the existing booth with one of its GCC's to demonstrate how easy is is to use a GCC for Quick tests.
A GCC ( Generic Control Cabinet) is a Vectioneer product sold on www.motorcortex.io.
Taking Control of this 4 armed Delta Robot was a breeze. within a couple of days work the Kinematics were working and a Graphical user interface was made. this intuitive interface makes it possible for the public to program movement of the robot without to much hassle.